People We Serve
Paragon Community Services offers programs for individuals with a wide array of disabilities and special needs.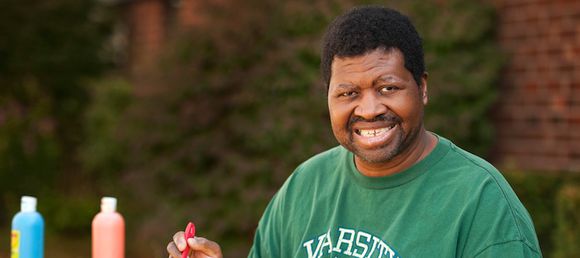 Paragon serves youth and young adults in our Paragon Activity Club (ages 7-21) and adults in Day Services (ages 18 and older). Both programs focus on personal growth through various activities and events, outings, and social interactions.
Paragon serves individuals with:
Intellectual/Developmental Disabilities
Traumatic Brain Injuries
Autism
Physical Disabilities
Mental Illness
Alzheimer's
Dementia
Other Significant Medical and Behavioral Support Needs
We also provide a wide variety of health and personal needs services, including but not limited to:
Daily and PRN Medication Administration
Incontinence Care (i.e. depends, toileting schedules)
Feeding Assistance
Special Feeding Assistance (i.e., g-tube, one on one feeding, choking prevention, modified diets)
Ambulation Support (i.e. wheelchairs, walkers, canes)
Diabetes Care
Range of Motion and Physical Therapy Follow Through
Seizure Support (Vagus Nerve Stimulators, PRN protocols)
Foley Catheterization Care
Condom Catheterization Care
Ostomy Care
Stoma Care
Oxygen Care
Prevocational Skills Program and Employment Services
Our Prevocational Skills Program and Employment Services serve a wide range of individuals as noted above. However, these service offerings do not provide health or personal care services.