About Us
Learn more about PCS and what we believe.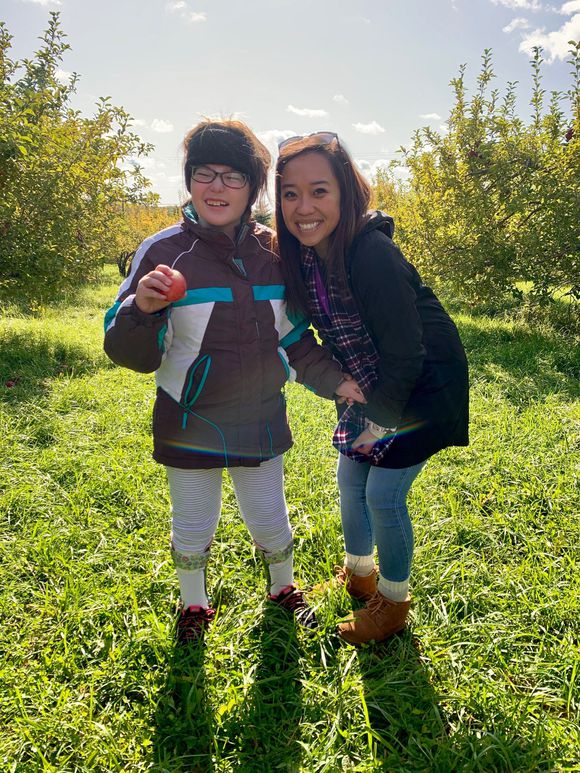 Our Mission
Paragon's mission is to provide creative, community- and facility-based activities for adults and youth with intellectual/developmental disabilities.
Our Philosophy
All people, regardless of ability level, have the right to be involved in and give back to the community.
Our goal is to provide greater independence and improve the lives of the people we serve by striving to maximize personal growth, self-esteem, and independence in every participant.
Our core competencies are a commitment to quality care, flexibility, great customer service, creative problem solving, and innovation.
Our Operating Principles
Person-centered care and attention
Commitment to community involvement
The empowerment of choice
Treating individuals with Dignity, Compassion and Respect
A supportive and engaging work environment built on Integrity, Accountability and Teamwork
MyPath Beliefs and Behaviors
The MyPath Beliefs and Behaviors are the guideposts we use on our journey:
Passion
We are confident our work makes life better for the people we serve.
We make decisions in the best interests of our clients, Co-Owners, and the Company.
We believe we have a bright and promising future.
Accountability
We set high professional standards that reflect the needs of our clients and business.
We own our problems and proactively find solutions. We follow through on our commitments. We communicate in advance when responsibilities cannot be met.
We are humble. We acknowledge and learn from our mistakes. We embrace opportunities to educate one another.
Teamwork
We treat our Co-Owners with the same respect we give to those we serve.
We believe diversity in background, skills, and experience creates a stronger team and better results.
We celebrate our successes.
Openness
We practice honesty and integrity. We operate with transparency in all of our interactions.
We are empowered to provide input about our environment. We question what does not seem right.
Continuous Learning & Innovation
We are committed to ongoing growth and development in our professional roles.
We apply our knowledge to create innovative and effective programs for the people we serve.
MyPath External Stakeholder Code of Conduct
MyPath's mission is to transform lives. We rely on our five core Beliefs and Behaviors to support this effort.
To carry out our mission, we employ and serve people who represent a variety of characteristics and identities. Every one of those members of the MyPath community is valuable. We strive to create an environment where those who differ in age, ability, race, ethnicity, family or marital status, gender identity or expression, language, national origin, physical and mental ability, religion, sexual orientation, size, socio-economic status, veteran status, and other characteristics nevertheless prosper together through shared values and goals.
We collaborate with stakeholders who help us achieve this mission. Our extended community holds a shared responsibility to treat everyone with dignity and respect at all times and to create an environment where everyone can thrive.
Accordingly, any person, family, or entity that engages with MyPath is expected to demonstrate inclusive and respectful behaviors in every interaction with MyPath. This includes activity and comments posted on social media or shared with other external stakeholders. It also includes direct personal interactions during MyPath provision of services.
This Code sets forth the standards we expect our stakeholders to follow. It is not intended to reduce, replace, or limit any legal or contractual obligations that stakeholders may owe to MyPath. Since it is impossible to predict and describe every situation, stakeholders should follow this Code in both spirit and letter.
MyPath takes seriously any failure to meet the expectations set out in this Code. We may decide no longer to do business with any person, family, or entity that fails to follow it.
Paragon Community Services is a wonderful program. WE LOVE IT.

My daughter Machaela is always happy and excited when the Paragon van picks her up. She loves going out in the community, on daily outings they keep her busy! I even have friends that see her out that comment how happy she was when they see her.

The staff is just THE BEST! Very caring, fun, and keep us updated if any issues.

We truly love Paragon and feel we are all family.