Admissions
Our admissions process is designed to be welcoming and informative, ensuring the best possible program plan for the individual who will be joining us.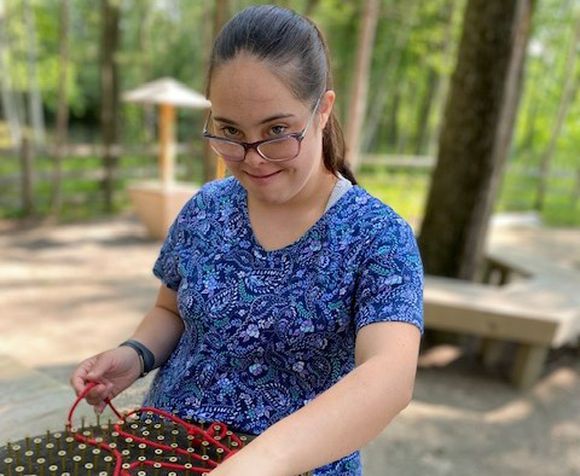 Pre-Placement Services and Activities
An inquiry or referral is usually initiated by families, residential providers or care managers via phone, on-line referral or e-mail (contact us). A tour of the site is then offered for referred individuals. If Paragon is considered a potential option for services, the inquiry becomes a formal referral and the necessary release forms are signed by the individual or guardian to begin the assessment process.
Referral Decision-Making Criteria and Time Frame
The Paragon Director or designee makes the final determination regarding an admission based on information obtained during the assessment process, as well as the assessor's recommendations.
If the individual can be supported with current resources, a transition plan is developed by the multidisciplinary team. Transition plans vary from person to person. Many of the people we support are able to come for a tour and start with that exposure alone. Other people may require several weeks of transition to become familiar with the program schedule, environment and staff. Paragon is flexible with transition plans in order to meet each individuals' unique needs, thus ensuring the highest probability for a successful transition.
Placement
Prior to the confirmed admission date, pre-admission forms are to be completed and returned. These forms include but are not limited to: medication; dietary; any restraint orders from a physician; results of recent physical and TB test; authorized behavior plans and any life-threatening condition protocols (i.e. seizure protocol); releases signed by the individual or guardian; and authorization for funding contracts or private pay agreements.
For more information about admissions to Paragon Community Services, please contact our site near you or use the contact us form.