Frequently Asked Questions
See below for a list of answers to our most frequently asked questions.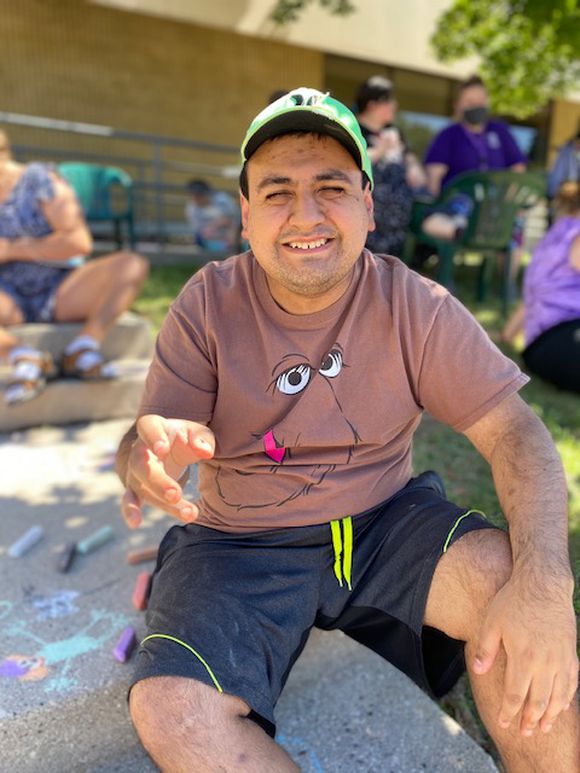 What is Paragon's history?
Paragon has been in operation since 1983, serving individuals with disabilities.
What type of services do you offer?
We currently offer Adult Day Services and Camp and Respite services for youth and young adults. Within each of our programs and locations we offer community involvement, socialization, recreation and skill development. In addition, we offer various staff-to-participant ratios, dependent upon care/supervision needs. Our staffing ratios allow us to appropriately meet the needs of each individual.
Who is eligible for services?
People with developmental disabilities, brain injuries, physical disabilities and dual diagnoses who need supervision/assistance with personal care needs, support with activity participation and setting personal goals. A thorough assessment is completed prior to admission. This includes inquiry into medical, physical, cognitive, social, emotional and recreational needs and wants.
What ages do you serve?
Adults (ages 18 and over) are supported in our Adult Day Programs. Children and young adults (ages 7-21) are supported in our Paragon Activity Club (P.A.C.) respite and camp programs.
Where are services available?
Paragon currently has seven sites throughout Wisconsin: Milwaukee; 2 Green Bay locations; Kewaunee (PAC only); Plymouth; Fort Atkinson; and Union Grove.
What are the hours of operation?
Regular operating hours for our Adult Day Programs are Monday through Friday 9:00am to 3:00pm. We also have before and after respite hours available at an additional cost. PAC services and hours may vary by site.
What is your hiring process?
Paragon applicants are required to have a high school diploma, complete a criminal background check, as well as a caregiver check. Applicants' driving records are also screened for safety violations. Interviews are conducted with selected individuals and hired upon contingent safety checks. Classroom and hands-on training is then provided to all new employees.
What type of training do you require for your employees?
Paragon provides training to staff in the following areas: medication administration, fire safety, first aid and choking saving, safe lifting practices and transfers, handling challenging behaviors, dietary management, participant rights, abuse/neglect prevention, and participant specific medical needs such as tube feedings and diabetes management.
How do you promote quality assurance?
Each program has on-site supervisors who are responsible for developing and implementing each participants' Individualized Support Plan. They are also responsible for overall program oversight. Additionally, Paragon collects data on our person-centered approach to ensure staff interactions are positive, and all participants are receiving the level of attention they require and deserve.
How does someone pay for your services?
Individuals are funded by various sources. For more information on contacting a local agency, access the State of Wisconsin website, which has information related to supporting people with disabilities. www.dhs.wisconsin.gov
How do I find out more?
To get more detailed information please see the location you're interested in for contact information.